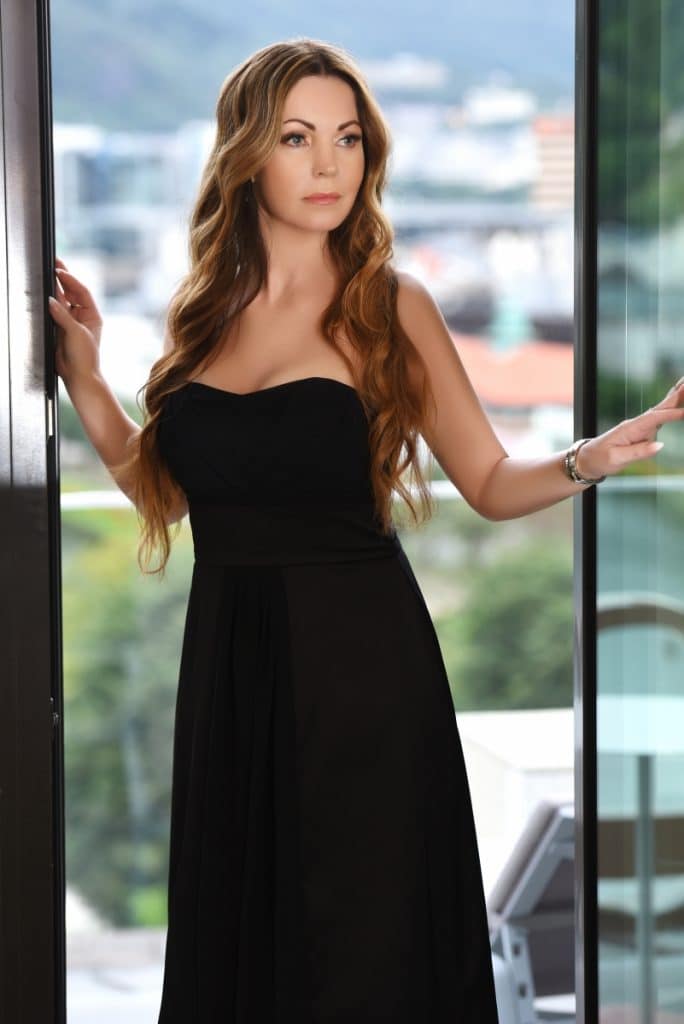 Norwegian fashion designer Kathrine Nørgård graduated from the esteemed school of fashion ESMOD Oslo in 2008 with a degree in Fashion Design and Creation. In 2010 Kathrine introduced her eponymous label 'Kathrine Nørgård' and started designing exclusive one-of-a-kind dresses.
Kathrine's designs have become a darling to many female celebrities and socialites, among them Kathrine Sørland, Ingeborg Heldal, Triana Iglesias, Cecilia Brækhus, Hanne Sørvåg, Laila Madsø, Linda Johansen, Julianne Nygård, Denise Peterson Ringnes, Silje Sandmæl og Tone Damli. Her feminine and elegant, yet sensual creations are often displayed on the red carpet and have been featured in several fashion magazines. Celebrity stylist Jan Thomas has several times given Kathrine Nørgård's dresses top grades in Best-Dressed-features in magazines.
Key to Kathrine's design aesthetic is her ability to highlight the personality of the wearer and compliment their frame, while still creating clothes that are comfortable to wear. Focusing on functionality, quality materials and high technical workmanship, the designer aims to create sustainable and classic garments with flattering cuts and delicate details that accentuate the female body in the best way possible.
In addition to her Signature Collection, Kathrine launched a new commercial line in 2015. This new line aims to offer affordable luxury while still maintaining the essence, style and quality of Kathrine Nørgård's Signature Collection.
The collections are available in Kathrine Nørgård Flagship store in Strandgaten 54, 5004 Bergen. The store also has a private lounge for clients who want to book an appointment with Kathrine. The designer offers to advice building up your wardrobe, style counseling and the creation of One of a kind garments.